When Is The Best Time To Buy Airline Tickets If You Want The Cheapest Fares
Travel
August 31, 2017,
Comments Off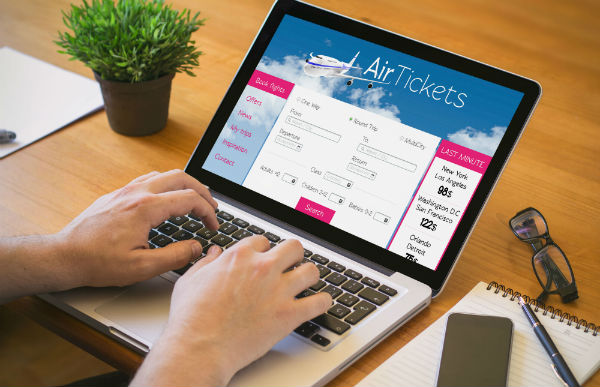 Travelers need to consider ways where they can minimize cost. One method to accomplish this is looking for discounts and inexpensive tickets. The process involves identifying the right timing in buying tickets and finding ways to get the most value out of airline companies. Here are factors to consider when identifying the suitable time get airline tickets and get cheap fares.
Determine the Timeline
One of the essential parts in getting airfare is determining the appropriate schedule to book airline tickets. Airline companies offering cheap tickets have their specific strategy in pricing flights. From your end, try to consider looking closely at your travel itinerary and identify the range of dates you intend to buy. Ideally, the period you should find is between one to three months before your trip. It is where you can get deals and discounts to minimize the cost.
However, it is important to note that the approach is different when you are traveling during a busy season. If you plan to visit during the holidays or peak seasons, consider a longer time frame for booking. It is because airline companies offering cheap tickets are limited since the demand for air travel is high. The usual timeline to get savings is booking two to four months before your trip. It is in anticipation of tickets selling out quick.
Compare Prices
After you have chosen your desired timelines for booking, the next step is identifying airline companies that can offer the best price. It is important to compare different airfare costs and look for the ones that can give you the best value. Some reputable comparisons websites can help you choose the booking you need. Additionally, there are tools that help you calibrate preferences based on price, airport, and destinations. All these can give you the convenience needed to choose the suitable airline.
Consider Other Factors
Although your objective is to get the cheap tickets, you also need to examine other factors in deciding which airline to book. If you value time, for instance, paying extra for a direct flight is better compared to two stopovers with additional time for layovers. Also, there are situations where you can pay a little extra for convenience. As you try to book your tickets, you need to learn to identify these points as well to get better value out of your travel experience. More importantly, it gives you the opportunity to adjust depending on what is available.
The Bottom Line
Overall, getting cheap airline tickets comes from a person's ability to put together a strategy that considers timing, price, and flexibility. As you learn to identify the optimal time to book tickets, you get potential savings. Also, learning to compare prices gives you the chance to match airlines that meet your desired budget. Finally, becoming flexible to other factors beyond the price helps you adjust and get value out of your airline experience. Altogether, these points can help you become an intelligent traveler and manage how you get tickets for the right price.
Aside from knowing the Airline companies offering cheap tickets, you need to know when is the best time to buy your tickets. Read our guides and tips at www.airlinetickets.cheap.